Guangzhou Fengrida Vehicle Industry Co.,Ltd is a leading producer of replacement inner fender liner in China.
With our own factory, we are able to provide our customers with the best service.
Founded in 2016 under circumstance that customers are in demand for quality auto inner fender
with complete set of product selection for Japanese cars.
We are on the mission of offering customers with the quality front inner fender from the day we begin.
Factory
Our factory (Zhejiang Fengrida Auto Parts Co.,Ltd) covers an area of over 3,000 square meters and
is situated in Jiangshan City, Zhejiang Province approximately 300 km south west of Shanghai City.
Equipped with
2 Sets of cutting robot manipulator imported from Germany.
2 Sets of blister machine production line.
5 Professional engineers with years of experience.
Warehouse
150 Square meters of warehouse in Yongping Street, Baiyun District, Guangzhou City.
400 Square meters of warehouse in Shuangta Street, Jiangshan City, Zhejiang Province.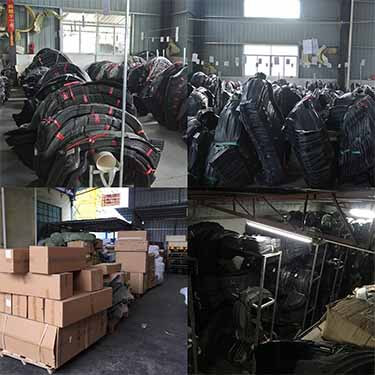 Product
More than 300 sets of molds (More are being developed)
3D scanning ensures mold accuracy
Thickness 1.8 – 2.0 mm
0.65 -1.1 KG (Varies from models to models)
99% Similarity in hole position (Perfectly fit)
Tensile strength > -10%
Impact test > -10%
Coefficient of liner thermo expansion < +20%
Heat aged tensile >-10%
Heat deflection>-10%
Acil with The 13th edition of Automechanika Shanghai
Service
Warehouse service
OEM service (Open mould)
One stop sourcing service
FOB (Ningbo, Shanghai or Guangzhou)